Providing creative ideas for 3D image process to OEM businesses or vision system businesses as simply as 2D vision
3D sensor attains a height profile and images by using Laser triangulation. Laser line is reflected on objects and thereby sensor images are converted into one height profile by camera core. The whole height images can be acquired by scanning the laser line on objects.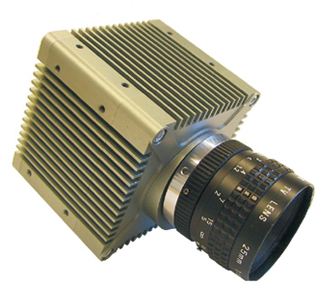 Fastest 3D-Sensor on Market
The perfect 3D data calculations come in cameras with high speed parallel hardware processor's technology. Thus, CX camera obtains 73,000 profile to the max by processing over 130 million 3D points per second.
To maximize the contingency, three profile algorithms are included in camera core.(TRSH, MAX, COG) These profile algorithms never affect profile's speed, which means that this data has output in the same and the highest speed all the time. This is the fastest 3D camera amont the commercialized.
Multiples Sensor-AOIs and Multiples-Feature Output
C3, C4 sensor can deliver the additional data(intensity and line widths) as well as location data with no loss of profile speed. Also, they can define 8 AOI max, dividing special sub-windows.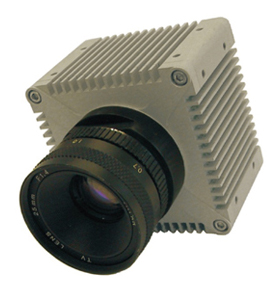 Auto Start, Automatic AOI-Search, Authmatic AOI Tracking
All CX camera is equipped with global snap shot shutter for capturing clear and ungarbled image of fast-moving objects, and profile data
Flexible Trigger Interface
Camera includes trigger interface configurable with opto-coupled I/O and RS422 shaft encoder. This advanced trigger option assures an acquisition of accurate profile at the change of motion speed
Easy Interagration in Machine Vision Systems
The basic concept of CX camera is on the standard machine vision. By using CX camera, users can choose the preferred-hardware and software components. In addition, API and independent tool for camera composition is supported to customers. First, once camera's configuration is completed, booting starts with pre-defined composition without any specific programming. Also, camera FPGA allows the storage in 8 different firmware's version that can be updated anytime.