A self-contain input beam adaptable module to easily convert a laser beam to an uniform Top Hat profile.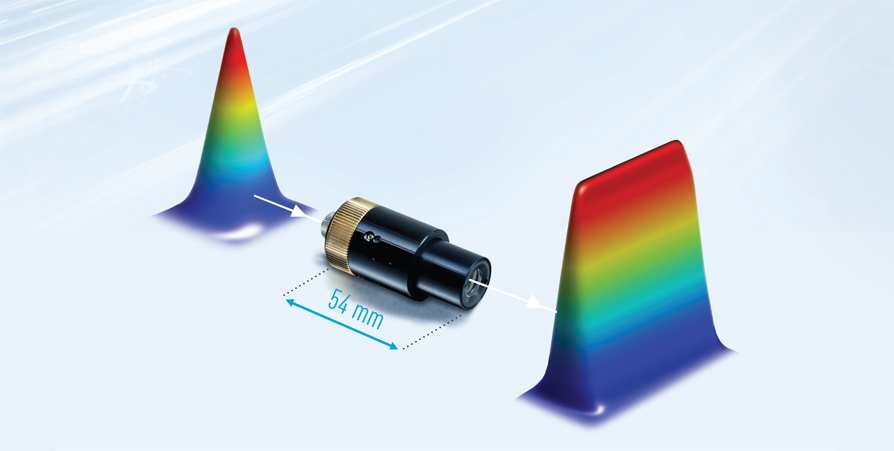 Laser beam size adaptable up to ±20%
Compensates for input beam tolerances
Refractive, efficiency >97%
Achromatic
Free space or fiber coupled
Suitable for custom specifications
Flow cytometry
DNA sequencing
Micromachining
Confocal microscopy
Osela's Top Hat Module efficiently transforms a freespace laser beam or laser beam from a fiber into a uniform slow varying profile with no high frequency noise. The Top hat module is based on all glass optics providing a Top Hat profile at the focal plane of an imaging system.
The Top Hat dimension at the image plane is directly proportional to the the effective focal length, f, of your imaging system:
Top Hat Dimension = K * F
Where F is the focal length and K is a constant for specific Top Hat model. It can be offered with an internal imaging lens (model ITH) or without (model TH) to be used with an external imaging lens system (i.e. microscope objective).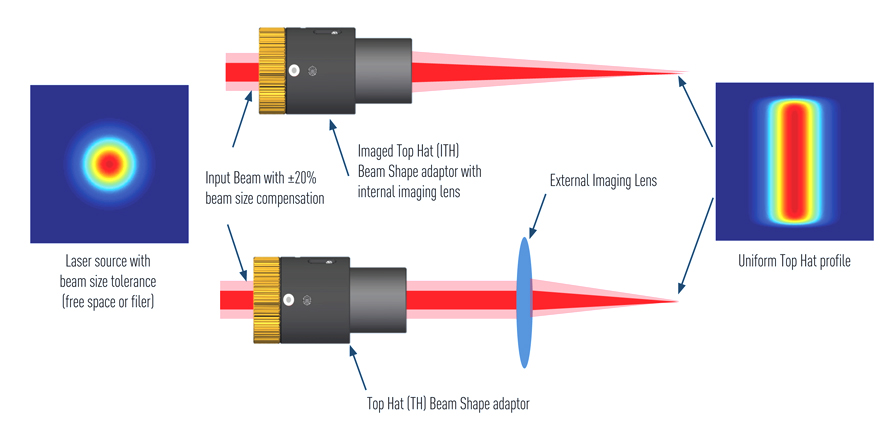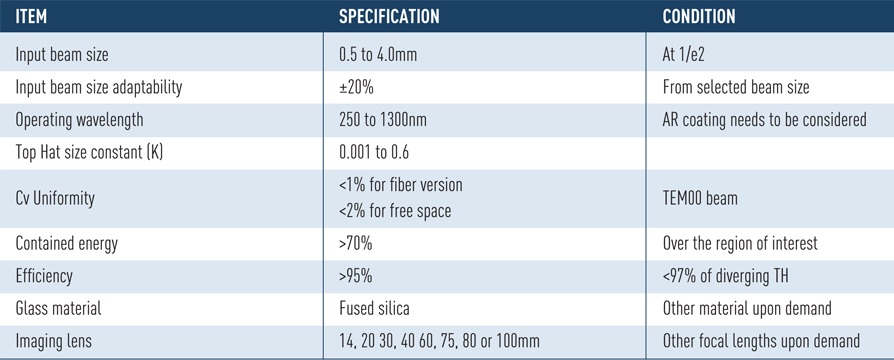 TOP HAT AXIS PROFILE, CV UNIFORMITY <1%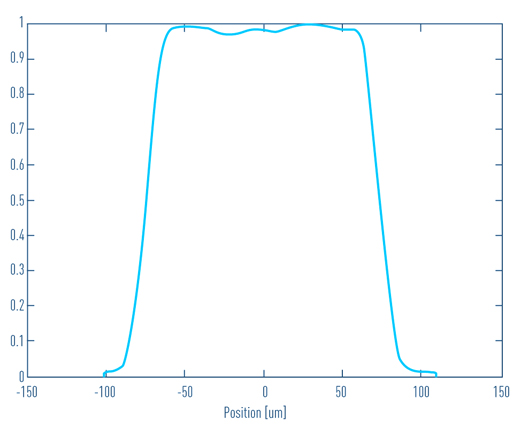 Real profiles from a 405 nm, 100 mw free spaced laser focused at 40mm
MECHANICAL SPECIFICATIONS